Robyn Roberts, Treasurer, Autism Society of Nebraska
Every year, the month of April is an opportunity to come together and raise autism awareness. In an exciting update, this year advocates are expanding the scope to include acceptance and autonomy, two key considerations for the community and an exciting step forward in the disability movement.
The Enable Savings Plan is proud to join in this work, not only by providing high quality financial resources to our Account Owners with autism, but also by using our platforms to uplift autism organizations and advocates. On today's blog, learn more about Autism Society of Nebraska with their Treasurer Robyn Roberts – and save the date for the Omaha Funfest on May 15th!
Autism Society of Nebraska is the largest and oldest grassroots autism organization. We have provided support and programming since the mid-1970's. Currently there are six support networks across the state offering parent support groups, age-related groups, an art group, a series for caregivers, and more. As we are all aware of the challenges faced in 2020, the Autism Society of Nebraska is pleased to see how our community adapted and overcame obstacles related to the pandemic by migrating meet-ups and events to online platforms.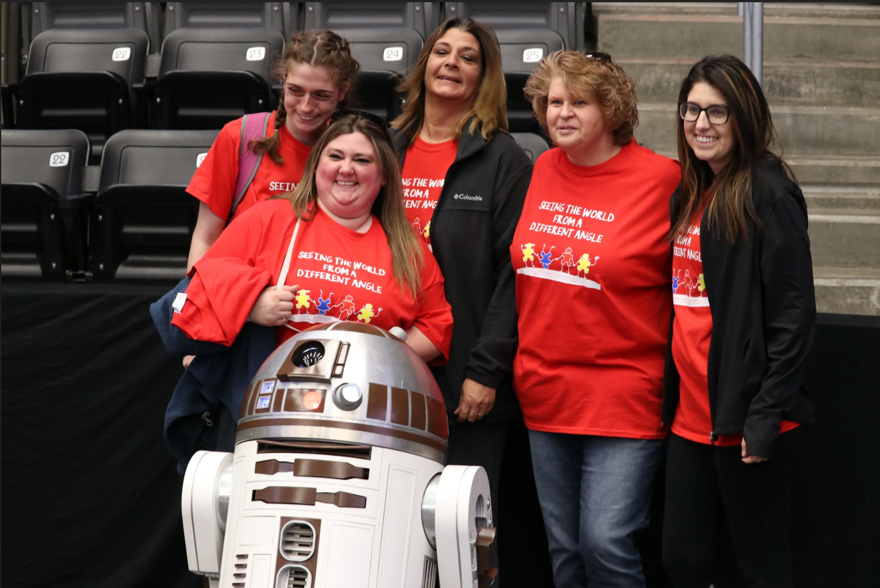 I have participated in Autism Society events since 2008 when my middle child was diagnosed with an autism spectrum disorder. I joined the board of directors around 2010. For our family, the Autism Society of Nebraska was a lifeline to help connect us to other parents and children like us, gain valuable insights, and participate in events that were tailored to the unique needs of our son on the autism spectrum. One of the biggest events was (and is) Omaha Funfest. It was designed to be a large autism celebration in a safe and caring environment. A place to push for acceptance. It seems like back then we were truly focused on Autism Awareness as so many people did not even know what autism was. I'm grateful that awareness has increased in the last 10 years so the Autism Society has been able to expand the focus to be Awareness, Acceptance and Autonomy.
As a part of autonomy for those on the autism spectrum, we are thankful to have the Enable Savings Plan. For our constituents, it is a way to set aside money that can be used for future care/living expenses without jeopardizing monthly SSI payments. Many in our community will eventually need living expenses but can not be without their SSI or DHHS benefits. An Enable account allows them to have money set aside for needed expenses. For those in the community that I know with an Enable account, it has been peace of mind that someday, when we as parents might be gone, our children will still be able to live and be cared for without losing the benefits they have.
This year, we are happy to be celebrating Funfest again in person but in a Drive-Thru format for safety. It will be held on May 15, 2021 from 11:00 a.m. to 1:00 p.m. in the Baxter Arena Parking Lot at 67th and Center Streets in Omaha. Participants can enjoy a drive-through carnival and parade featuring characters, mascots, clowns, balloon animals, car-games, food trucks, and event sponsors all from the safety and comfort of their vehicle. At 11:45 The String Beans will take the stage for an hour-long stage show. More information and registration can be found at givesignup.com/funfest2021
Autism Society of Nebraska also wants to thank Enable for their continued support of Funfest, our organization, and our constituents.