Author: Diane Stewart, Enable Outreach Specialist
In honor of Mother's Day we are proud to celebrate the loving, driven and exuberant parents within the Enable Savings Plan community – each of whom are committed to helping their child achieve financial stability and independence. Read on for excerpts from a few of these exceptional moms!
Mary Sweeney
The first time Henry smiled, my heart grew a thousand times bigger. The first time he said, "Mama," I burst into tears at work as I watched it on my phone. Just last night I was watching a video from two years ago of the first time he said, "I love you," and it still made me well up.
Being a mother isn't a one and done sort of thing. We dream about it, think about what our kids will look like. What we will name them. Where they will excel in life. But we don't realize yet as young women in that dreaming stage that there is sooo much of a journey to be had between each perfectly smiling picture that is posted on Facebook.
It took time to accept Henry's diagnosis, but little by little we did. So much so that this January [2019] I quit my job of over 10 years so I could work for the Down Syndrome Association for Families of Nebraska. The passion that filled me back in that doctor's office has been channeled toward making the world a better place for our sweet boy.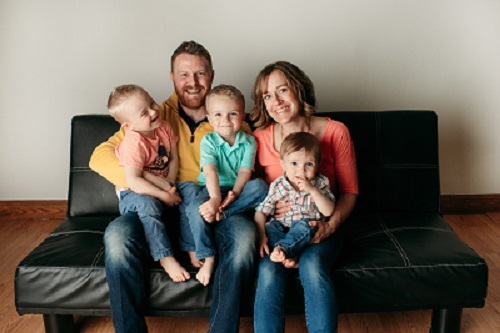 Julie Anderson
When my son Joe was born in 1996 with spina bifida, I had no clue how much I was about to learn. Luckily, we had an awesome Early Intervention coordinator who helped us through the early years.
We heard about the Enable Savings Plan when I attended a workshop sponsored by the PTI-Nebraska and decided to check into it. We met with a representative from the Enable Savings Plan and asked plenty of questions. She answered our questions completely. It seemed to be just what Joe needed to achieve his goals. He can save money, and use that money for living expenses, medical bills, and other qualified expenses while he is going through college and working towards achieving his dream.
Individuals with disabilities and their families are not just challenged by everything that goes with the disability but also by the rules and restrictions of the programs that are meant to help them. To be financially able to support himself, a family, and to have a business that will give others a place to work will be possible because of the Enable Savings Plan.
My dream for Joe is no different than any other parent's dream for their child. What I love about the Enable Savings Plan is that it opens doors and makes it possible for dreams to come true. It enables people with disabilities to live their best lives.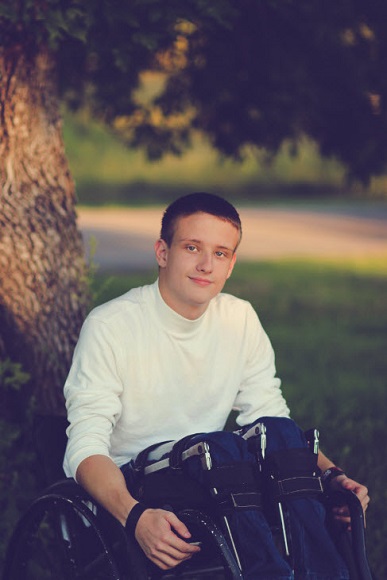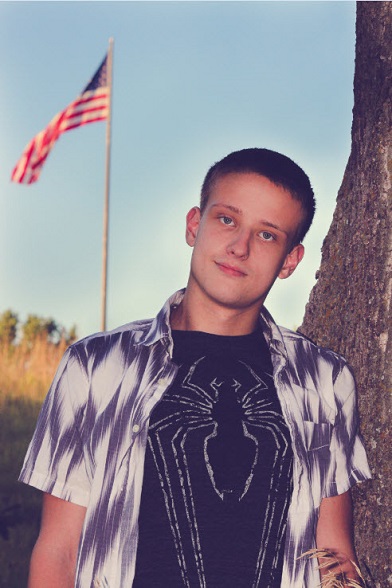 Leah Janke
As Executive Director of the Down Syndrome Alliance of the Midlands, I get to see the behind the scenes of disability savings, independence, and employment struggles. These things hit me hard as an advocate in the disability world and as a parent. I am a mother to three amazing kids – Wyatt (10), Hazel (8), and Clay (7), who has Down syndrome. Yep, 10, 8, 7! This means all three will graduate from high school within four years!
I was shocked to learn that opening a non-Enable savings account or a 529 (college savings plan account) for my child with Down syndrome would risk his qualification for Medicaid and Social Security as an adult. Having more than $2,000 to Clay's name would disqualify him from receiving assistance as an adult in one of these accounts – which is not the case with an Enable account.
Don't get me wrong, I would love for Clay to have a full-time job and not need Medicaid or SSI assistance as an adult. Unfortunately, only 44% of adults with intellectual disabilities (ID) aged 21-64 are in the labor force and they are often employed part-time and paid a lower wage than their colleagues without a disability.
I don't know what the future holds for Clay; will he go to college? Live independently? Get a driver's license? The Enable Savings Plan gives me peace of mind that we can be financially prepared for what the future holds, and let's be honest – that is the best we can do at trying to predict the future for any of our children.