Author: Terry Severson, Director, Savings Plans Marketing, First National Bank of Omaha
My name is Terry Severson, and I am thrilled to introduce myself to you! I joined the Enable Savings Plan team in January as Director of Marketing. In a nutshell, I inform people—including current account owners, prospective account owners, and the general public—about the Enable Savings Plan and its wonderful benefits.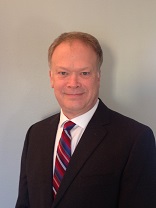 Since joining the team, I've had the privilege of interacting with our account owners and their families. From talking sports and music to having deeper conversations about the obstacles they face, I've learned a lot about the Enable Community.
For starters, I've learned that Enable savers share an important characteristic: determination. Our account owners remain persistent in the pursuit of their goals, whether it be to find a job, join a sports team, or save for a service dog or wheelchair. One of the best parts of my job is seeing Enable savers meet these milestones—I am moved by their courage, and share in their pride when they achieve goals.
Another thing I've come to realize is how much the Enable community values financial independence. Since the ability to save more than $2,000 in assets in their own names without losing federal benefits is a relatively new concept to individuals with disabilities, financial independence isn't something they take for granted. The independence they've gained from the ABLE Act gives them a sense of responsibility, empowerment, control and pride. It is heartwarming to know that the work we do at Enable positively impacts so many people.
Finally, I've learned that the Enable community is a family. We care about each other, we support each other and we help each other grow. Looking to the future, I am confident that I will continue to learn from and be inspired by the Enable family.