J.J. Arcishewsky, Dads Appreciating Down Syndrome Omaha
World Down Syndrome Day is this weekend, and the Enable team is taking time to reflect on the strength and vibrancy of the Down syndrome community both at a local level and nationwide. One of those community pillars is Dads Appreciating Down Syndrome Omaha (D.A.D.S. Omaha) - who have been doing important work for over 12 years!
As we look forward to festivities on the 21st, get a head start by diving into our Q&A with J.J. Arcishewsky, the Social Media and Website Director for D.A.D.S. Omaha.
Tell us a bit about yourself, and what drew you to your organization
I am a 38-year-old father of four kids in Omaha, NE. I'm also the Social Media and Website Director for D.A.D.S. Omaha. My oldest daughter is named Audrey and she has Down syndrome. Audrey is a very strong and independent 6-year-old.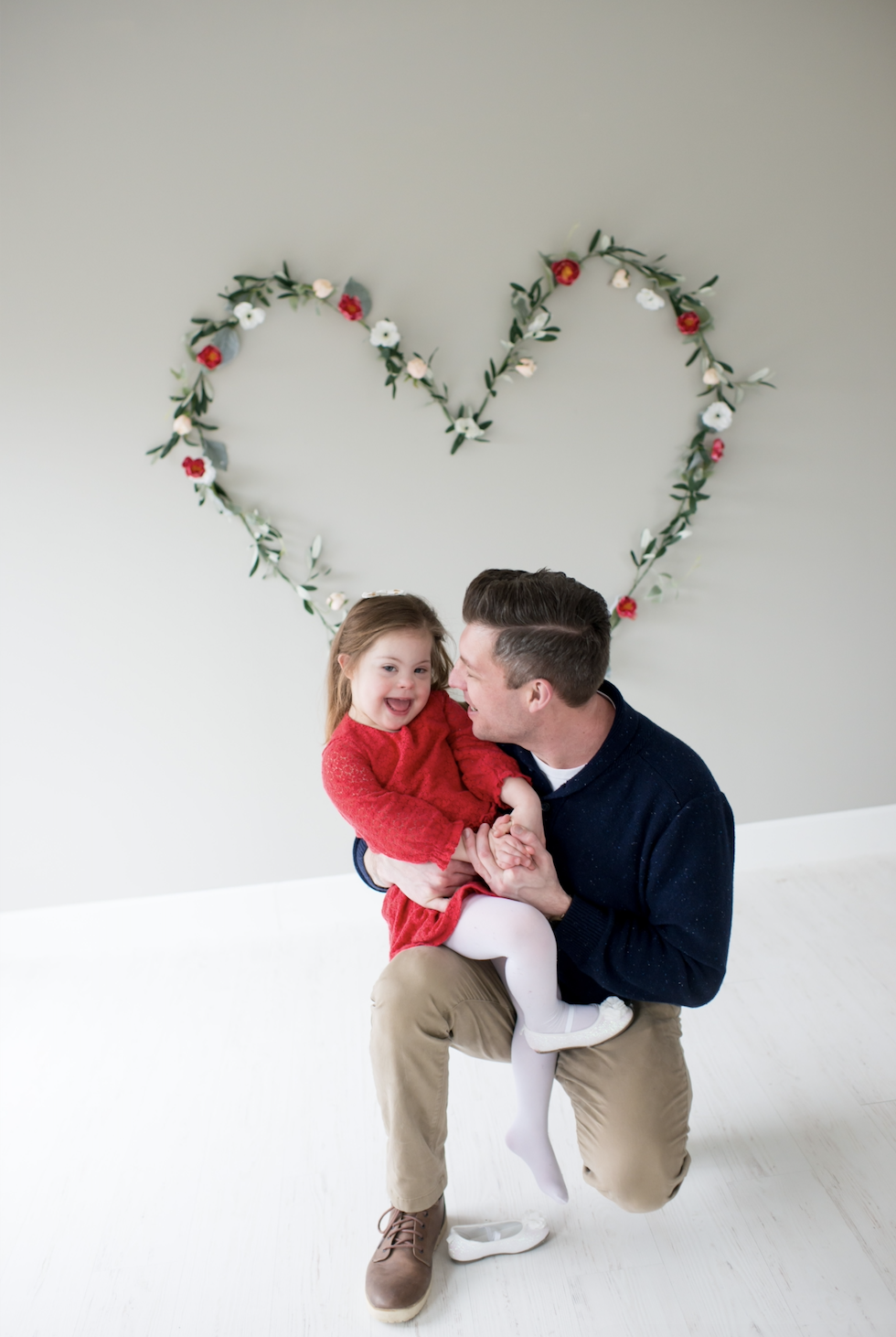 What is the D.A.D.S. Omaha mission?
D.A.D.S. Omaha's mission is to assist and support the fathers and families of individuals with Down syndrome. Every time a child with Down syndrome is born in the Omaha area, we reach out to the family and offer our support. We like to let them know that they are not alone and there is a whole support system available to help.
How does D.A.D.S Omaha support the disability community?
D.A.D.S. supports the disability community in many ways. Every year we award a scholarship to a high school senior. This scholarship allows individuals in the disability community to pursue their educational goals. Additionally, we host an annual holiday party and invite families in the community to a night of food and fun.
What is the most rewarding part of being involved with D.A.D.S. Omaha?
The most rewarding part of being a part of D.A.D.S. is that I get a chance to learn from the other members in the group. If my daughter is struggling with something or behind in a certain area, there is always a member that has gone through the same thing. Someone is always quick to suggest a certain activity or a therapist that can help.
How do D.A.D.S. Omaha members benefit from the Enable Savings Plan?
Before the Plans went live, we had the Plan Director come speak at one of our meetings. Since then, literally every member of our group has opened an Enable Savings account for their child. The accounts offer a lot more benefits for our kids than anything that existed prior.
Do you have any upcoming events or initiatives you'd like to let people know about?
D.A.D.S. worked tirelessly over 18 months to get Down syndrome awareness license plates available to the families in our community. Starting in January 2021 the plates are available for anyone via Nebraska DMVs. Please check out https://www.downsyndromene.org for more information.