Enable wasn't just created for the disability community. It was created with them. Which is why we take every opportunity we can to meet with members of the disability community and advocacy organizations. We want to make sure as many people as possible are educated and informed about this important financial savings vehicle, which launches nationwide this summer.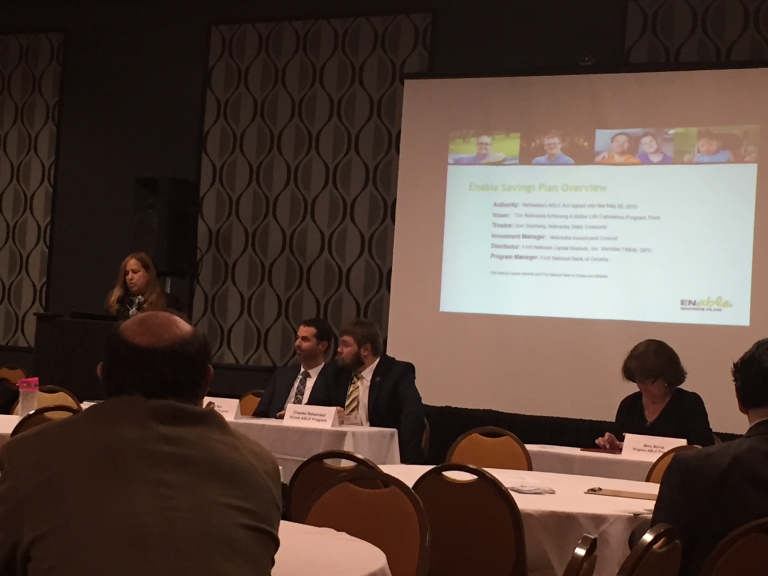 Earlier this month, I spoke at the National Down Syndrome Society Buddy Walk Conference in Washington, DC. Not only did we discuss Enable and the great benefits it will provide to children and adults living with Down Syndrome, we had the opportunity to meet so many inspiring people.
While in DC, Joanna Swanson and I also attended the Disability Policy Seminar, a gathering of disability advocates for discussions on topics critical to the community. We had the opportunity to meet with a number of executives in national organizations including the Arc of the United States and Autism Speaks, and the DC Developmental Disabilities Council (DDC), to explore ways we can work together to provide individuals the resources they need through the Enable Savings Plan.
Through outreach efforts and event attendance we will continue to spread the word about Enable and be inspired by those for whom it was designed.
-Deborah Goodkin, Managing Director, Savings Plans, First National Bank of Omaha