Welcome to the Enable Savings Plan blog. This blog is dedicated to providing resources, sharing stories, and engaging with the community Enable is ready to build and serve.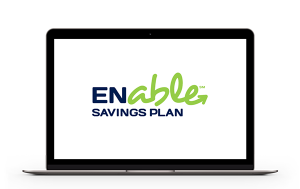 By designing Enable with the disability community and not for them, the Enable Savings Plan offers investments and features that are most important to you. We recognize that many of you have unique needs, and our focus is to provide a plan that is simple, is easy to understand, and offers valuable tools to help you achieve financial independence. By working every day with the disability community and speaking at national conferences, we continue to learn more and more. You can rest assured knowing we are dedicated to continuously improving Enable (making Enable the best it can be) based on your feedback and needs.
We are proud to be among the first in the country to offer an ABLE savings plan when we launch nationwide this summer.
Please continue to visit us here for updates as we get Enable up and running. Ask questions. Share your experiences. We look forward to having you as a member of our community.
Nebraska Treasurer Don Stenberg and Deborah Goodkin, Managing Director, Savings Plans, First National Bank of Omaha