Author: Don Stenberg, Nebraska State Treasurer
Nearing the end of my tenure as Nebraska State Treasurer, I have the opportunity to step back, reflect on the accomplishments of the past eight years and give thanks. In particular, I am thankful for the Enable Savings Plan and the economic independence it offers Nebraskans with disabilities.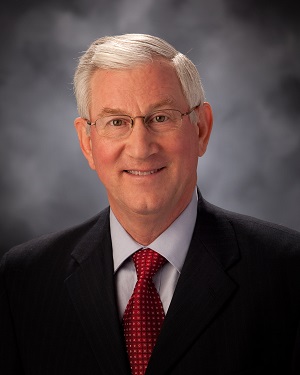 In addition to greater economic independence, Enable offers account owners the freedom to plan and save for daily expenses associated with their disabilities, as well as their future needs. Enable also offers account owners a sense of security that comes from learning to manage spending, saving and investing on their own, or with minimal help. All of that contributes to greater self-sufficiency and a healthy sense of self-esteem.
In the Treasurer's Office, we are proud to have been the third state in the nation to launch an ABLE savings plan in 2016, less than two years after the federal Achieving a Better Life Experience (ABLE) Act was passed by Congress. That act—and the state legislation that followed—authorized individuals with qualifying disabilities to open tax-exempt savings accounts to save for disability-related expenses without negatively affecting their eligibility for resource-based benefits like Medicaid and Supplemental Security Income (SSI).
I am thankful to have had the opportunity to guide our state through the steps necessary to establish the Enable Savings Plan and to have been the plan's first Trustee.
Six months after the launch, we were again among the leaders, becoming the first ABLE program in the nation to offer a Checking Investment Option for account owners. The popular Checking Option, which is interest-bearing and FDIC-insured, allows account owners to pay for qualified disability expenses easily by check or debit card.
And, again, I am thankful to have been in a position to work with First National Bank of Omaha to introduce the Checking Investment Option to our account owners. The addition of the Checking Option was a critical step for our program as it allows account owners to contribute and withdraw money seamlessly and to earn interest in their accounts conveniently without unnecessary oversight.
Now, with 1,088 active accounts nationwide and more than $5.9 million in total assets, our Enable Savings Plan is coming into its own, and I am once more thankful. I am thankful for every one of those 1,088 account owners who trust the Nebraska State Treasurer's Office and First National Bank with their resources.
I am thankful, too, that the Enable Savings Plan goes a long way toward recognizing the contributions of workers with disabilities and, to quote an earlier entry on this blog, "raising awareness of the value of a diverse and inclusive workforce." And that parents now, too, have a way to contribute to the long-term financial well-being of a son or daughter with a disability, just as they plan in their estates for a child who has no disability. Special needs trusts, for instance, are complicated and costly to set up. An Enable Savings account, on the other hand, is easy to open and manage. And family and friends—even a trust or corporation—can contribute to an account, up to $15,000 a year total.
As our Enable director, Rachel Biar, points out, "Parents of a child with a disability are faced with a tremendous responsibility to understand the medical, educational and financial needs of their child. Enable gives them an additional tool to assist in planning for their child's today and tomorrow. Enable helps account owners, too, by giving them additional resources to improve their health and quality of life."
On a personal note, every one of us in the Nebraska State Treasurer's Office is proud to be associated with the Enable Savings Plan. "I am grateful for the opportunities Enable has provided for me to grow as a person and to develop personally and professionally," as Rachel put it. "Enable changes lives for the better, and I am proud to be a part of that. It's one of the highlights of our public service responsibility that is making a difference."
Thanks, Rachel. I couldn't say it any better.