A Recap of My FDIC Panel on Economic Inclusion for Persons with Disabilities
Last Wednesday, May 25, I had the honor of participating in the FDIC Advisory Committee on Economic Inclusion.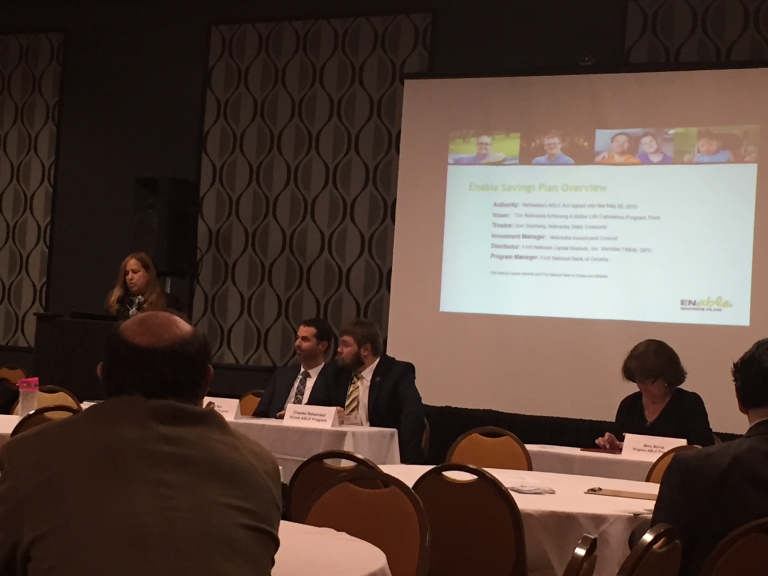 My panel was titled "ABLE Accounts and Economic Inclusion for Persons with Disabilities," moderated by Janet Gordon, Associate Director of Community Affairs for FDIC. In addition to me, the panel consisted of Catherine Veihmeyer Hughes, Attorney Advisor, Office of Tax Policy, US Department of Treasury; Juliana Crist, STABLE Account Director, Office of Ohio Treasurer Josh Mandel; and Daniel Dodd-Ramirez, Assistant Director of Financial Empowerment, Consumer Financial Protection Bureau (CFPB).
The purpose of the panel was to provide an update on three important developments: 1. The introduction this summer of ABLE accounts; 2. Work initiated by CFPB to be done in collaboration with the FDIC on tailoring financial capability tools to better serve individuals with disabilities; and 3. The broader FDIC plans and initiatives in this arena.
I was able to drive home a few key points about what we are aiming to accomplish – some highlights including:
We met with national organizations and their representatives, as well as individuals with disabilities and their family members, to design the Enable Savings Plan with them, not for them. By doing so, we learned the components these individuals need and want in an ABLE account. We designed a simple product that could be easily understood by individuals with both mental and physical disabilities, a low-cost and flexible plan, and formal grassroots and social media efforts to keep account owners and the disability community informed and educated.

An individual with a disability is like any other child, family member, or friend without a disability, and therefore should be able to fulfill their hopes and dreams. The Enable Savings Plan will allow individuals with disabilities and their families to save for their future in tax-free savings accounts.

We believe in creating financial independence to help individuals with disabilities become an integral part of their community and be self-sufficient. The Enable Savings Plan offers five investment options allowing the account owner the ability to choose which option best meets their personal needs based on their time horizon, personal situation, and savings goals. We will offer both an FDIC-Insured Bank Savings Option for long-term investments, and a Checking Account Option for daily expenses.

Anyone can contribute and will have an easy way to give monetary gifts to all their children, grandchildren, relatives and friends, especially for birthdays, holidays, graduations, and other special events. Contributions can be made to an account by check, automatic transfers from a bank account, one-time payment from a personal bank account, payroll deduction through direct deposit, or by giving an online gift certificate.
The committee meeting was a wonderful opportunity to discuss what we're striving to accomplish with the Enable Savings Plan, as well as what we are working on as we gear up to the launch on June 30. I encourage you to watch the panel beginning at 1:44:17.
-Deborah Goodkin, Managing Director, Savings Plans, First National Bank of Omaha